HVAC Maintenance Plans For New Jersey Residents

Customized Heating and Cooling Maintenance Plans
Oftentimes, homeowners overlook the importance of having routine maintenance performed on their heating and cooling equipment. Similar to your car, without regular maintenance on your furnace, boiler, air conditioner, water heater, and other HVAC components, they are more likely to break down, require repairs, and run at a lower efficiency. With a customized maintenance plan from Rich's Plumbing, Heating, & Air Conditioning, you can save up to 30% on your overall energy costs, avoid the need for expensive repairs, prolong the lifespan of your equipment, and improve your indoor air quality.
Our comprehensive maintenance agreements include the following benefits:
Peace of mind that your system is functioning properly
Avoiding major repairs
Prolonging the lifespan of your system
Ensuring your unit is operating at maximum efficiency
Special discounts on service and replacement units
Compliance with manufacturer's warranty requirements
Top priority emergency scheduling
Regular diagnostics and testing
Preventative part replacements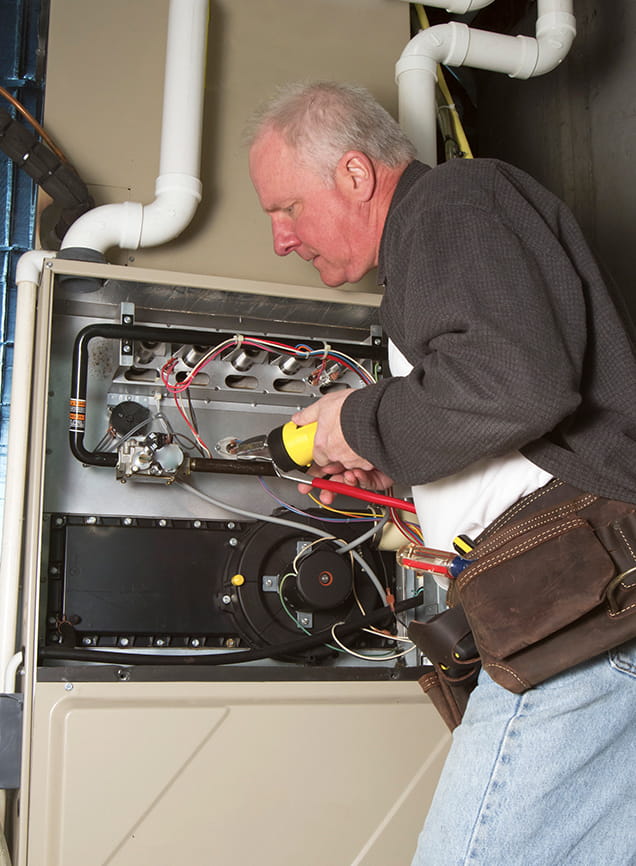 Why Should I Get a Maintenance Plan?
Statistics have shown that 90% of heating and cooling systems in homes without a preventative maintenance plan will have a shorter lifespan than those in homes that benefit from regular maintenance. Additionally, homeowners without a maintenance plan rarely clean or replace their air filters, which results in poor indoor air quality and increased energy consumption. A dirty filter will not only cost you your health and money, but it can also damage your equipment.
Leave Your Hassles to Us
We can help you develop a customized maintenance plan that fits your unique needs. With AC and furnace maintenance from Rich's Plumbing, Heating, & Cooling of New Jersey, you can stop worrying about your system and leave your hassles to us. We will keep all necessary records, schedule the maintenance, ensure proper service, ensure that you don't void your warranty, and most importantly, keep your system in tip-top shape!
Contact Rich's Plumbing, Heating & Air Conditioning today to learn more about how you can save time and money with our affordable maintenance plans, or to schedule maintenance on your home heating, cooling, and plumbing today!