Water Main Repair in Elizabeth, NJ

Maintain Your New Jersey Property's Integrity with Our State-of-the-Art Trenchless Water Main Repair Services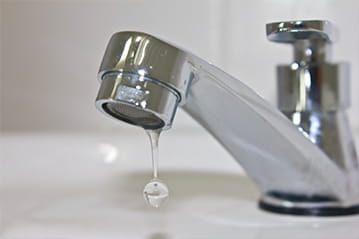 Is your water line broken or in need of repair? Don't settle for expensive, traditional methods that result in property damage. With trenchless water line repair from Rich's Plumbing, Heating, & Air Conditioning, you now have an affordable option that doesn't require us to dig on your property, disrupt your lawn, or damage your sidewalk or driveway.
Trenchless water main repair technology is used to repair water line pipes, replace pipes, or to perform comprehensive inspections.
Sewer and water pipe replacement can be a huge hassle, and is usually an emergency situation. Unfortunately, this often leads to homeowners not exploring all of their options for replacement or repairing their water and sewer lines.
Rich's Plumbing, Heating, & Air Conditioning offers the latest, state-of-the-art trenchless water main repair that offers a wide range of benefits over traditional methods, including:
Lower cost than open and cut system
Minimal impact on your property
Seamless piping
Lowers noise impact
Trenchless rehabilitation and pipe construction
Takes less time to complete
Preserves your lawn, garden, landscaping, driveway, and patio
Trenchless pipe repair is a great solution for a number of common plumbing problems:
Damaged sewer pipes resulting from tree roots
Pipe blockages due to household debris in lines
Leaking sewer lines caused by improper installation
Persistent sewer backups
Damaged pipes due to repeated ground freezing
Increasing the size of a water line to accommodate household needs
Don't pay a fortune to have someone spend days tearing up your lawn and property! Contact Rich's Plumbing, Heating, & Air Conditioning to get professional, code-compliant trenchless pipe repair and replacement services that will take a fraction of the time and cost you a fraction of the price! We're available to provide you with a free and accurate estimate for fixing your sewer and water main lines.